MS/HS Principal Shane Burns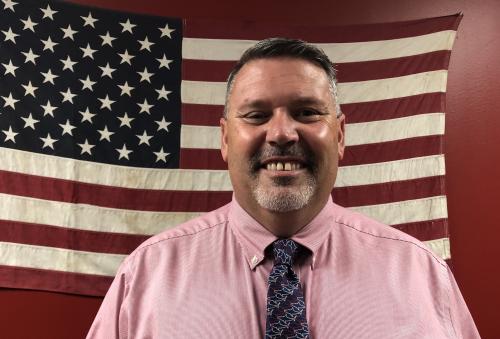 I have been in USD 216 for 14 years, and 22nd overall in education. I have served USD 216 students in many capacities before my current role as High School and Middle School Principal. I have taught HS/MS Special Education, Elementary Principal, coached MS Football, HS football, and HS basketball and was the HS/MS Activities Director for 12 1/2 years.
History and Education:
I was born in Garden City, KS, and Graduated from Garden City High School in 1993. I played College Football and Baseball at Garden City Community College. I then finished my football playing career at the University of Central Oklahoma.
I finished my Post High School Education at Emporia State University. I have earned 3 Degrees from ESU
Bachelor of Science in Education, Dec. 2000, Cum Laude

Teaching Endorsement: K-12 Physical and 7-12 Health Education

Masters of Science in Special Education, Dec. 2004, Magna Cum Laude

Teaching Endorsement: Behavior Disorders

Masters of Science in Educational Administration May 2010, Cum Laude
Family:
I am married to Emily who is an Early Interventionist/Integration Specialist in Garden City. I have 3 sons and 1 daughter and a grandson. Jaeger is 8, Brody is 16, Zane is 18, and Emmy is 25 who is a Registered Nurse and has a 4 year old son, Karson.
Interests:
I love to be outdoors, fishing, camping and any sport whether playing or watching. The thing that gives me the most joy is watching my children participate in sports and activities with my wife.